Do you recognise any of these feelings??? 
Overwhelmed by the sheer amount of career options out there?
Confused and unclear about your future?
Discouraged by constantly comparing yourself to others?
Concerned you would be already a lot further ahead in your career by now?
Anxious that you don't have a "career plan"?
Frustrated and disappointed that you can't seem to make a change?
Is it time to take control of your career?
To clearly know what you want to achieve in your career and how you can get there the fastest...
To be the person who is excited to get out of bed because they work on something, they find meaningful...
To be someone who has found a place to work where its culture and people make them feel valued and happy...
To be the version of you, who confidently pushes forward achieving the dreams you once had (or still have!) for your career instead of settling for less!
What we do...
With the help of psychometric tests and coaching activities we help you to:
Explore what you want out of your career and which activities energise you at work. 
Discover what skills you are naturally great at and how you can play to your strengths. 
Turn your gained knowledge into action by setting tangible career goals and to address some of the biggest hurdles you think stand between you and the future you want. 
From then on, we have continuous activities like interview preparation and progress tracking tools that will help you on your way. On top of what, you have access to our team for quick questions throughout the program and the ability to book additional time with our coaches for longer deep dives at an affordable price.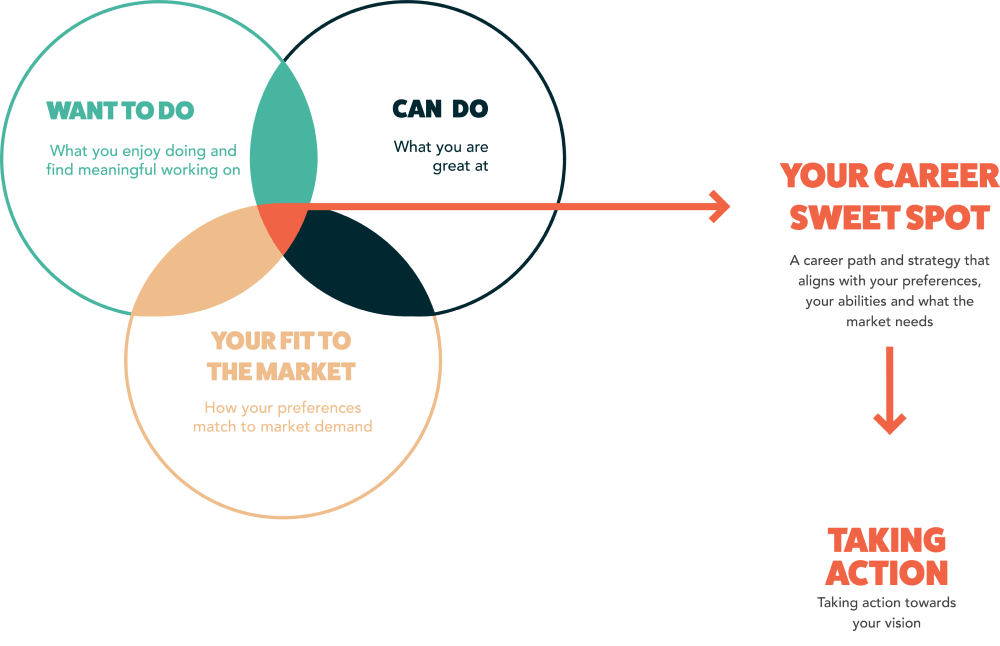 Wondering if our program is for you?
Get started for FREE & find out
by discovering what company culture is likely to suit you best
What do you need to put in?
We give you clarity on what future you find meaningful pursuing, the training and self-confidence to play to your strengths, and the ongoing support you need to achieve the career of your choice.
But you need to commit to completing the program. It consists of 10 activities that can be completed in 10-20 hours over a period of 2-3 weeks, on average. 
As the program is fully digital, you can go through it on your own time.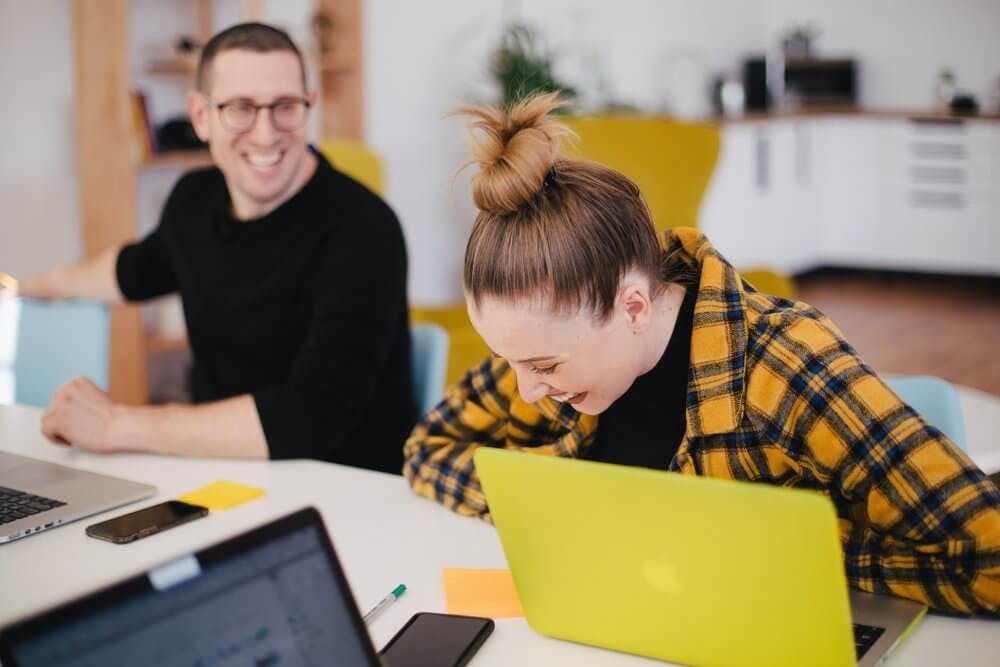 The CareersKitchen Approach
Our program gives you what you need with 5 key features we think are essential for success:-
Action Orientated
All of our exercises, assessments and insights generate tangible results that we help you apply! We don't waste your time, we save it!
Online & Flexible
Learn and progress through our program online at your own pace and schedule, including readily available live support. You can progress through the program in as little as 20 min a day!
Ongoing Personalised Support
You can reach us any time for questions through our in-app live chat or schedule an 1-on-1 coaching session for a longer conversation at an affordable price. Everything we do is focused on empowering you as an individual.
Affordable Pricing
Career coaching tends to be tailored to executives due to its price tag. We offer not only career coaching but also psychometric assessments and career insights at an affordable price.
Holistic Approach
Our digital program combines proven coaching tools, scientifically backed career advice and viable psychometric tools also used for recruitment. In combination, they empower you to find direction, meaning and success in your career.
Are you ready to stop waiting and take control of your future? 
Sign up today and access the first activity for FREE!
Testimonials
In just a short time, we are pleased to already be able to share with you some testimonials from some of clients.
"You will change lives with this much needed platform! The user experience is great and intuitive, and I really like the design of the website. I LOVE the values section with the ideal work culture / organisation. They were really good exercises and outputs, and linking my values to the type of organisation is novel for me."
Grace, Consultant
"It was super exciting to use a career coaching platform like this which I have longed for so long. This has helped me to reflect upon my values, beliefs, skills and possibilities and define a career strategy. Earlier, I had taken career advice from my seniors, friends etc.. However, I never felt that adequate as everybody gave their point of view rather than a holistic career coaching. This unique digital platform gave me a 360 degree view of myself and helped to create a suitable career plan. I will strongly recommend this platform to anyone who is looking for a meaningful career coaching."
Sanjib, Senior Digital Consultant