Gain Confidence & Strategy in your Career Direction
Designed to empower you…
Our digital program provides action-oriented digital coaching with psychometric insights and data-driven career advice that empowers you to define a career that suits and fulfils you. On top of that, we support you on your career path with ongoing goal setting and self-development tools.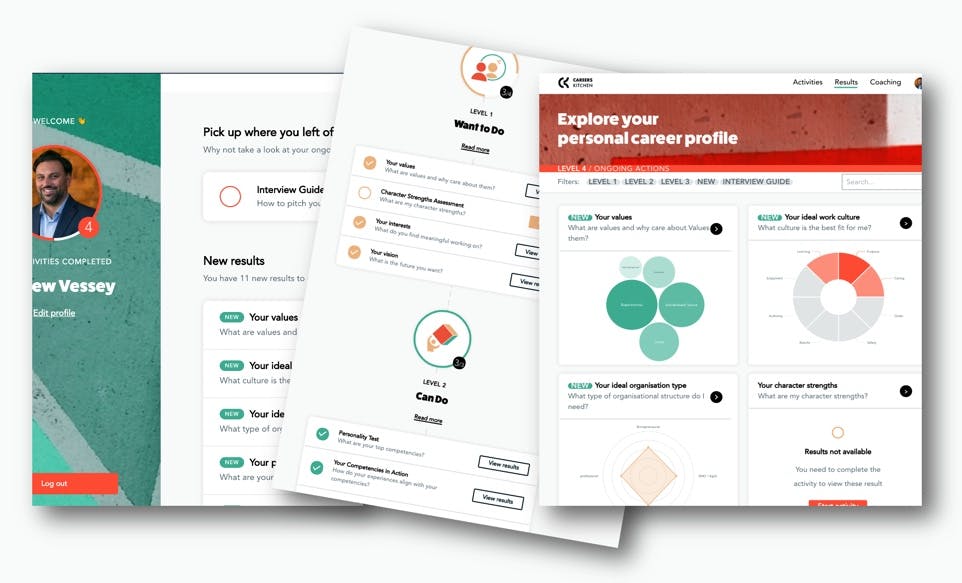 A structured approach to your career...
The program will guide you through 4 levels that offer a holistic approach to helping you find clarity and navigate your career path strategically.
Want to do
Gain clarity about the career direction that is meaningful to you.
Can do
Discover what you are great at and confidently play to your strengths in the career that is right for you.
Taking Action
Overcome limiting beliefs and create a clear strategy on how to work boldly and efficiently towards your career
Ongoing actions
Continue to set goals and take actions towards the future you want.
Shaped to your needs...
This is the typical journey a user experiences in our program. Online and flexible to make it yours. 😉
Join our platform for Kick Off


Get a tour through our platform equipped with resources for your career discovery and personal growth. You will also be welcomed by our team which you can reach out to for personal support from now on for the rest of the program.

Identify the core values of your professional life


We will help you to become aware of what you value most in your professional life, what activities energize you at work and engage you. With the help of scientific models, we will explore what type of company likely suits you. Get excited to learn about company cultures and structures.

Gain clarity on your definition of professional success


Through our coaching activities, we will explore what you find meaningful pursuing and what you want to achieve in your career. Equally important, it will also highlight aspects of uncertainty that can be addressed strategically later in the program.

Discover what you are naturally great at and how to take advantage of your strengths


Through psychometric assessments also used for recruitment, you will learn what you are naturally great at and how that translates into job roles. Begin to speak the same language as HR, apply a new lens to interviews and become more strategic about your job choices

Create a strategic plan forward


Let's create a strategic plan on how to pursue your career aspirations. We will not only set up tangible career goals that provide the clarity and structure you need to take action effectively but also incorporate ways to explore the aspects of your career that you are still unsure about.

Start taking action and overcome hurdles that hold you back


For each career goal, we will begin to take action and observe your progress in our tracking system. As progress comes easier with confidence, let's install a growth mindset and tackle any limiting beliefs that may hold you back.

Ongoing support


From here on, our program serves as a support system until the end of the 12 months period. Access additional resources like interview preparation guides, reach out to our team for support and book affordably priced coaching sessions. We are continuously adding new features to our program which you can take advantage of as they are released.
You determine the pace. On average, our users dedicate 10-20 hours to steps 1-6 over the span of 3-5 weeks.
You will walk away from our program with:
Your own career vision and tangible goals to pursue
Full understanding of your top skills and abilities
Increased awareness about what type of market opportunity may suit you best
An interview guide that helps to communicate your skills and preferences effectively
Ongoing goal and action tracking tool to manage your progress 
Areas for self-development
Frequently asked questions
Who is this for?
This is for anyone who wants to invest in their future today ......who isn't 100% confident or clear about what career they want to pursue. If you want to become more strategic and make educated decisions on your next career steps with confidence, then join us!
What is career coaching?
Simply put, career coaching is an approach to empower someone to move from where they are, to where they want to be. It is meant to help gain clarity, confidence, and motivation to progress forward through self-reflection, goal setting and other methods. Traditional coaching takes place in the form of a conversation. That's where we are a bit different. We have curated a digital program that incorporates psychometric tests and career insights on top of coaching activities. As this is digital, it allows you to work at your own pace with the option of having a conversation with one of our coaches whenever you need to.
Do I talk to a career coach during the program?
We are here throughout the program to support you. For quick questions, you can speak to us any time using the in-app chat, just like the one in the bottom right of the screen now. If you have a specific area that you would benefit from digging deeper into, you also can book 1-to-1 coaching sessions with one of our career coaches. And yes… we offer affordably priced coaching sessions for our members!
What does it cost?
We offer free access to our platform and give you access to the first activity in the program.
So what's in the activity? It's the first step in our "what you want to do" level. This activity looks at your values, giving you insights into not just your values, but also your ideal work culture and organisation type. 
To access the full program we take a one-off payment that gives you access to the program for 12months for just £99.
If all goes right in your career, what does professional success look like for you?
Do you know what your core competencies are and what activities give you energy at work?
Not sure?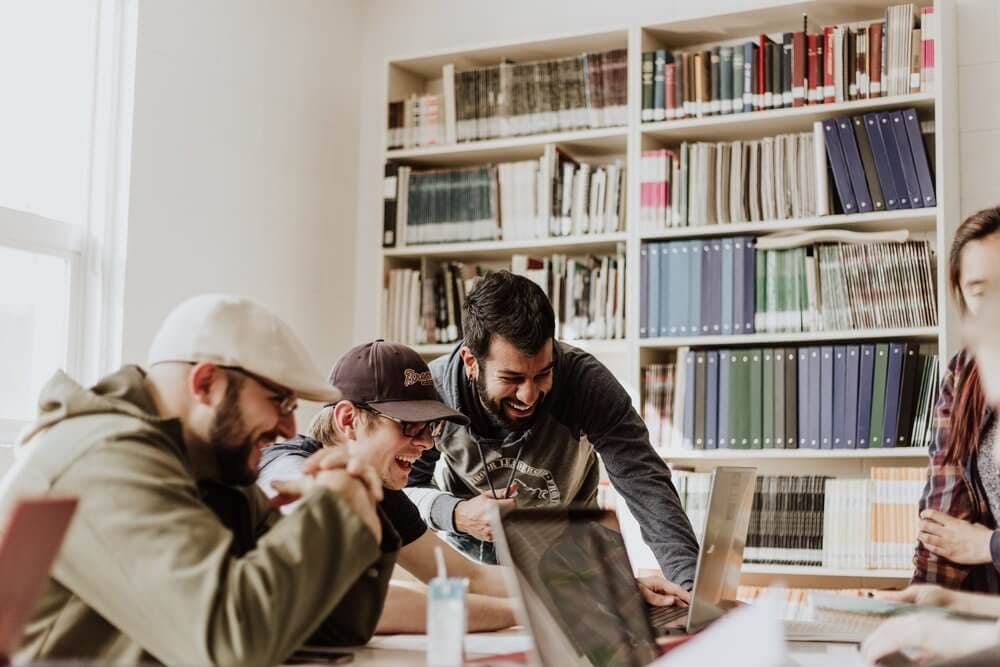 Let us help you to find your answers!
Get started for FREE & find out!
Full access & 1 year membership for £99